Vinyl Siding Naperville
Vinyl siding is one of the most vital components of your home. It acts as your first line of defense against harsh elements, and it is the staple of curb appeal for your property. At Window World of Naperville, we offer a wide variety of vinyl siding options to meet your space's functional, aesthetic and financial needs. Browse our vinyl siding profiles below!
---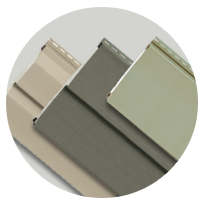 Prodigy siding is, simply put, the best of the best. With a variety of profiles, including Single 7, D6 Clapboard and D5 Dutch lap, all of which offer superior performance and durability, you can select the ideal option for your home. Click below to learn more about our Prodigy® Insulated Siding system.
Up your siding performance with Prodigy® »
---
Our 4000 series energy plus siding features a 1"+ contoured underlayment and a Perm Rating of 5, which makes this profile your ideal option to save money on your energy bills while enhancing your home's exterior appeal. Click below to learn more!
Save money with 4000 Energy Plus Siding »
---
The 4000 reinforced siding is strategically engineered for the harshest weather conditions. With an elite interlocked infrastructure, this siding profile can withstand category 5 hurricane-force winds of 155 mph, as well as catastrophic rainfall and other elements. Click below to reinforce your home today!
Protect your home with 4000 Siding »
---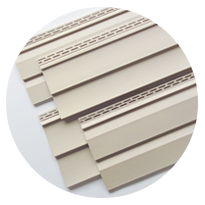 If you're looking for supreme quality at a price that doesn't break the bank, our 2000 series vinyl siding is the ideal choice for your home. With premium protection, durability and appearance, this siding profile does everything but cost an arm and a leg. Click below to learn more about our 2000 series siding!
Increase curb appeal with 2000 Siding »
---
Check Out Our Work
Window World of Naperville has replaced the vinyl siding on thousands of homes and businesses. Here is a small selection of before and after photos of jobs we have completed recently.
K

Make a flexible, convenient financial decision for your home!

The Window World Credit Card Network makes for a quick payment solution that saves cash over time. And with exclusive year-round benefits available to cardholders, this could be the smartest financial decision you've ever made.